X Bar Ranch - 20 minutes

Gather the girls, guys, friends, and family for a weekend retreat at X Bar Ranch. We welcome those looking for a tranquil and picturesque setting or the excitement of outdoor adventure. At the juncture of the Edwards Plateau and the Texas Hill Country, we're an hour away from San Angelo and just a few from Austin or San Antonio.
Fort McKavett State Historical Site and the Fort Trading Post – 1 hour
Fort McKavett founded in 1852 on the headwaters of the San Saba river consists of 15 buildings kept, through constant use and maintenance, in near original condition. These buildings include: officers' quarters, barracks, a hospital, a school house, a bakery, post headquarters among others. The fort was established as a deterrent to Indian raids, mainly by Comanches and
Lipan Apaches, in the area and to provide protection for travelers on the Upper El Paso Road, an important artery for emigration to the California gold fields. Around the corner from the fort you can have a drink at The Fort Trading Post. It is an authentic place full of collectibles- from cow horns to oil lamps, leather and beads to antique beer and spice signs- the walls tell it all.
Eaton Hill – 15 minutes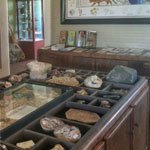 Located in Sonora, Texas Eaton Hill Nature Center boasts a unique 37 acre landscape complete with hiking trails, an educational facility operated out of a 110+ year old historic home, interpretive exhibits and more. Whether you're after adventure, education or simple outdoor appreciation, we've got you covered.
Situated just between the Edwards Plateau and true West Texas, the acreage at Eaton Hill is truly a living classroom in which to study the botany and fauna of both the Texas Hill Country and the Chihauhuan Desert. More than 3 miles of hiking trails meander through the 37 acre property and vary from the rocky outcrops of Agave Ridge to the densely wooded and seemingly secret corridors of Zed's Cut. Watch as the landscape transforms with each step.
Old Sonora Ice House Ranch Museum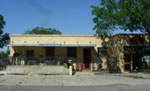 Come by and see our eclectic mix of memorabilia and visit our unique gift shop. Our exhibits use a wonderful array of neat old artifacts to educate and entertain the visitor about ranching in the late 19th and early 20th century in this area, delightfully mixed with relics of our town and a special exhibit about Will Carver, the member of the "Wild Bunch" gang that met his fate on the streets of Sonora. You'll leave with a new appreciation of the pioneers that developed this rugged area when the discovery of a deep water well drilling technique opened this parched prairie to sheep, cattle and goats after the bustle of the West had passed it by. See our Face Book page for more information!
Located just off Main Street on Water Ave. Near the Sutton County Courthouse.
Sonora Golf Course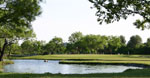 Sonora, Texas boasts one of the very best 9-hole golf courses in the State. For more information call 325-387-3680 and one of the staff will assist you with any of your questions.
Features: 3,225 Yard 9 hole Course, Open to the Public, First Come - First Serve, U.S.G.A. Rules Play
San Angelo – 1 hour
In the midst of dry and rugged West Texas ranching country, San Angelo is regarded by many as an oasis. Not only is it blessed with more water than most of the region, it is an oasis of attractions and activities.
Have a leisure stroll along the Concho 'River Walk' or El Paseo de Santa Angela. The Cactus Hotel was Conrad Hilton's fourth hotel. Concho Avenue, the first street of Santa Angela, shares simple charm with a delightful variety of shops. And to witness the true aspect of this ranching area visit Producers Livestock Auction- the largest sheep auction in the US, second largest in the world, and one of the largest cattle auctions in Texas. It doesn't take much more searching to find all of this and much more.
Fort Concho National Historic Landmark – 1 hour
Founded as a frontier army post in 1867 at the junction of the North and Middle Concho Rivers, Fort Concho provided protection to frontier settlements and trade routes. Today, Fort Concho encompasses most of the former army post and includes 23 original and restored fort structures. Periodically, living history demonstrations are held, with soldiers in authentic dress conducting exercises on the parade grounds.
San Angelo Museum of Fine Arts

Seminole Canyon State Park – Comstock, TX